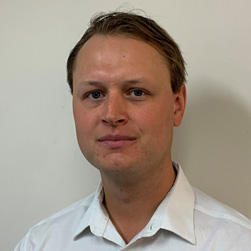 Brandon Anholt

BSc, P.Geo.
Project Geologist
Brandon graduated with a BSc Degree in Earth and Atmospheric Sciences from the University of Alberta in 2017. Since 2022 he has been registered as a Professional Geoscientist (P.Geo.) with the Association of Professional Engineers and Geoscientists of Alberta (APEGA). Brandon has been with APEX Geoscience Ltd. since his graduation and is currently working out of our Perth, Western Australia office. During his time at APEX, Brandon consulted on mineral exploration projects at varying stages of development in 14 different mining jurisdictions across North America, Africa, and Australia.
Services Provided
Project design, management and execution
Exploration targeting via geological mapping, multimedia surface geochemical sampling, and ground/downhole geophysical surveys
Diamond drill core and RC chip logging
UAV operations
3D geological modelling
Technical report writing
Desktop studies, GIS, and data compilations
Mentorship
Deposit Styles
Orogenic Au systems (New Brunswick, Uganda, Western Australia)
Structurally controlled shear hosted Ag-Cu-Pb-Zn (Western Australia)
Unconformity-Related U & LREE (Saskatchewan, Western Australia)
VMS base metal (BC, Uganda, Virginia, Western Australia)
Low sulphidation epithermal Au (Idaho, Newfoundland, Oregon)
Epithermal Ag (Jalisco, Sinaloa)
Carlin-type sediment hosted Au (California)
Diatreme Complex Au-Ag (Montana)
Au-Ag Skarn (Nevada)
Archean Aged Greenstone Belts (Nunavut).
Projects