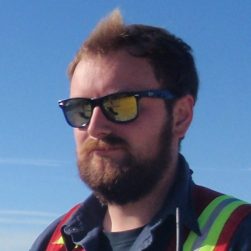 Chris Livingstone

BSc, P.Geo.
Senior Geologist
Chris is a Professional Geoscientist (P.Geo.) and Qualified Person (QP) with over 12 years of experience focused on North American base and precious metals exploration. He holds a B.Sc. in Earth and Ocean Sciences (spec. Geology) from the University of British Columbia and is registered with Engineers & Geoscientists of British Columbia (EGBC).
Since joining APEX in 2011, Chris has grown his exploration and mining expertise working on multiple projects across the globe with a primary focus on Canada, United States, and Mexico. This experience advanced his knowledge on a diverse set of commodities and deposit types including Archaean lode gold, Carlin-type gold, epithermal gold-silver, polymetallic vein, porphyry copper-gold, and sediment-hosted base metals.
Recently, Chris' focus is on management of the technical and operational components of exploration projects. His current projects include the Carlin-type Kinsley Mountain and Bolo gold projects in Nevada, as well as the sediment-hosted Storm Copper and Seal Zinc projects on Somerset Island in the Canadian high arctic.
Services Provided
Exploration program design and budgeting
Project management and execution
Property evaluations and QP site visits
Technical reporting
QA/QC program design
3D modelling and interpretation
Sample collection
Drill core logging
Deposit Styles
Carlin-type gold (Nevada, California)
Sediment hosted copper (Canadian Arctic, BC)
Mississippi Valley-Type Lead-Zinc (Canadian Arctic)
Orogenic gold (Canadian Arctic, La Ronge Gold Belt, BC)
Epithermal (BC, Yukon, Nevada, Mexico, Ecuador, Fiji)
Mesothermal (BC)
Polymetallic veins (BC, Mexico)
Porphyry (BC, California, Mexico, Fiji)
Manto-style gold (Yukon)
Algoma-type BIF (Canadian Arctic)
Ni-Cu-PGE (Thompson Nickel Belt)