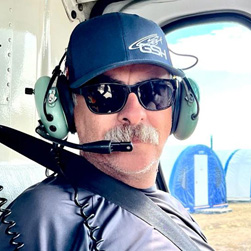 Philo Schoeman

MSc, P.Geo., Pr. Sci. Nat.
Senior Geologist
Philo's technical experience includes over 32 years of exploration and mining with Gold Fields, Council for Geoscience in South Africa, Thani Dubai Mining Limited, Newmont (Hope Bay Mining Limited) and geological contracting prior to joining APEX in May of 2012. Since May 2012, Philo has provided a broad range of consulting services including exploration data analysis, project and logistics management, technical report compilation and QP site visits in remote parts of North Africa and North America.
He has been a Professional Natural Scientist with the South African Council for Natural Scientific Professions (SACNASP) since 2003 and in 2013 became a Professional Geoscientist (P.Geo.) with the Association of Professional Engineers and Geoscientists of Alberta (APEGA). Philo received his BSc in Geology from the University of Port Elizabeth in 1985, his Honours from the University of Cape Town in 1989 and his MSc in Exploration Geology in 1996 from Rhodes University.
Services Provided
Program Planning, Mobilization, Management and Execution
Drill Program Management: Sonic, Rotary Chip, RAB, RC and Core.
Drill Data Management, Compiling and Resource Modelling up to Wire Framing.
Ground Geophysical Surveying: Magnetics, EM and VLF
Data compilation and Database Creation to Integrate and Build GIS Projects.
QP Site visits
Technical Report writing
Deposit Styles
Beaverlodge-type Uranium Deposits (Canadian Arctic)
Orogenic Gold Deposits (Canadian Arctic)
Carlin-type Sedimentary Disseminated Gold Deposits (Southwest USA)
Hard Coking Coal and Pulverized Injection Coal (Western Canada)
Alluvial and Mesothermal Vein Gold Deposits (Northern Niger)