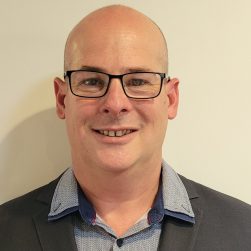 Steve Nicholls

BA.Sc., MAIG
Country Manager - Australia
Steve is a geologist with over 24 years experience in the exploration and mining industry in specialising in gold, silver, base metal, REE and graphite exploration.
For the past 12 years, Steve has consulting geologist focussing on target generation, exploration strategy, program management and organisation, geological and mineralisation modelling, mineral resource calculations for various commodities. He has worked on projects in Australia, Canada, United States, South America and Europe. Prior to joining Apex, Steve spent the previous 12 years with Newcrest, Harmony gold and Tanami Gold with a primary focus on gold exploration, resource delineation and mineral resource estimations across Western Australia. Steve has strong technical knowledge inclusive of structural geology, geophysical analysis, geochemistry, GIS, and geological/mineralisation modelling. Steve has expertise in several 3D modelling software packages, specialising in Micromine.
He is a Competent person for precious and base metals for reporting under the JORC and CIM guidelines. He has prepared Independent Geologist's reports, Resource statements and other documentation for the public domain.
Services Provided
Project management
Technical Report Writing
Project design and management
Geological & Resource Modelling
Data Management
Drill rig supervision
Exploration targeting via geological mapping, data interpretation
Assessment Report Writing
Data compilation
Deposit Styles
Archean Orogenic Gold (Australia)
Proterozoic Orogenic Gold (Australia)
Black Shale Polymetallic/REE (Canada)
Banded Iron Formation Iron Ore (Australia/Canada)
Cyprus VMS (Australia/Canada)
Strata-bound met-sedimentary graphite (USA)
Carlin-type Sedimentary Disseminated Gold Deposits (southwest USA)
Frac (silica) sand (USA)
Ni-Co-Sc laterite (Australia)
Structurally controlled Copper (Western Australia)
Carlin-type Sedimentary Disseminated Gold Deposits (southwest USA)